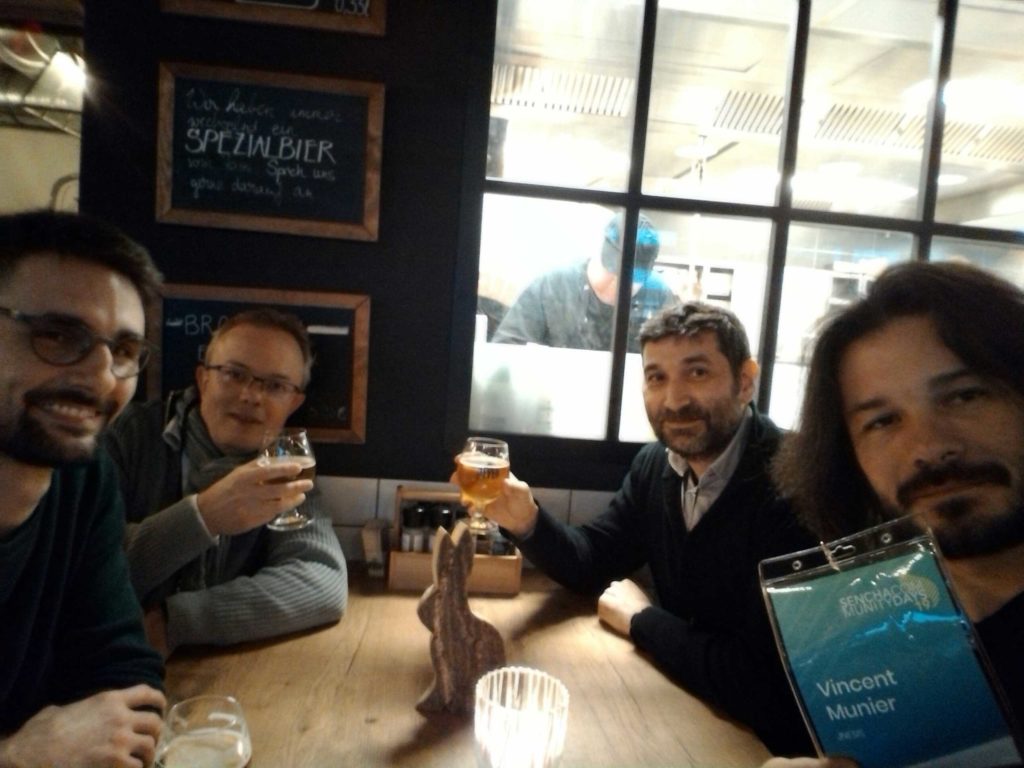 Atanas Popov and Marc Gusmano introduced the event with a keynote orientied to Quality, Support and Innovation. Besides, they gratified the event by the unveil of Ext JS 7 and other exciting news!
Sencha has also gone into further details on expected new products like Web Components or Sencha Studio.
Attendants were very enthousiastic with this opening!
Subsequently, our team attended to countless interesting speeches. Adrian Teodorescu who is a former developer of the Ext JS framework demonstrated many tips and tricks related to the Ext JS Grid. Jnesis Labs is looking forward to experiment them as soon as we are back to France. After that, it was Tanay Pant's turn to impress the attendance with their speech on Big Data.
We also enthousiastically discovered the latest evolutions on Ext React and the modern toolchain.
But the Sencha Community Days is not only a set of high-level conferences, people also have the opportunity to participate to workshops on topics like Testing for instance.
This first day at the Sencha Community Days has also been full of interesting meetings. We had awesome moment chatting with other attendants and speakers coming from all around the world.
Jnesis is looking forward speaking about Facebook's GraphQL and Ext JS tomorrow the 11th of April at 13h30. Thomas will begin his speech with a comparative analysis between REST and Facebook GraphQL. Then, he will go into deeper details showing us how to take advantage of GraphQL in Ext JS applications. We are looking forward meeting you there tomorrow!